Scott Sutherland
My name is Scott Sutherland and I am the owner of SUTHERLAND Home Inspections. Many years of experience working as a real estate agent has provided me with an inside perspective on home inspections which compels me to always put the customer first. I have experienced first-hand the difference between a quality home inspection and one that is lacking, so I hold my inspections to a standard of excellence.
As a former Squash and Racquetball Pro, I am very active and take full advantage of the outdoor activities Vancouver Island has to offer. There is nothing quite like the thrill of speeding downhill on a mountain bike or the serenity of ocean boating with my family. Another hobby of mine is home renovation. I love the rewarding feeling of challenging myself with a difficult restoration project around the house, and improving the atmosphere I live in. Prior to my career in real estate and home inspecting, I owned a fitness centre, so running my own business and maintaining great customer relations comes as second nature to me.
Experience
As a member of the Home Inspectors Association of British Columbia and also licensed by Consumer Protection BC, I follow a strict Standards of Practice for both.
Because I am the sole inspector at SUTHERLAND Home Inspections, I can be confident about the quality of service I am providing to my customers. After the inspection is finished, I enjoy discussing the results with clients in a helpful and reassuring manner.
My solution-based approach of communication will provide you with all the information that you need to make your own decision.
Request to schedule an inspection today that will leave you confident about your choice!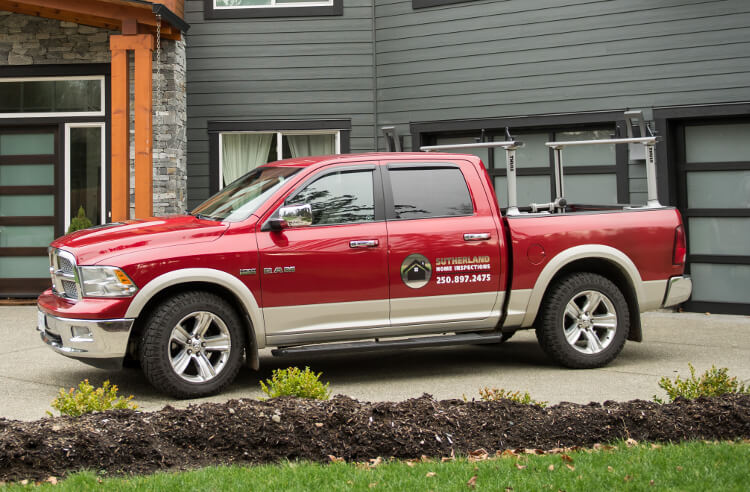 Serving the Comox Valley and surrounding areas on Vancouver Island, BC including:
Courtenay, Comox, Cumberland, Merville, Black Creek, Oyster River, Campbell River, Parksville, Qualicum Beach and Mount Washington.